CONDUCTING MEDIATIONS, CLE, CEU, CPE, CE CLASSES, AND CONFLICT RESOLUTION TRAINING THROUGHOUT THE STATE OF TEXAS.
In court, corporations, and in the classroom, Mediators and Arbitrators of America's mission is to promote differing perspectives that facilitate creative solutions to settle disputes.
MEET MAA
Meet our expert Mediators and Arbitrators – Certified by Texas Statute. With years of combined experience and a wide variety of expertise, our mediators serve an array of diverse clientele. Whether you need a small dispute settled with a neighbor or a multi-million dollar case resolved before court, MAA has an alternative dispute resolution expert ready to handle the case.
MEDIATION TRAINING CLASSES
Curious about our classes? Let us help. Our arbitrators & mediators are highly experienced and trained to handle a variety of complex scenarios. We are here to answer any questions you may have about mediation, whether you're a first-time student or advanced arbitrator/mediator.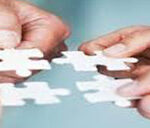 SENSITIVITY TRAINING
Our licensed professional counselors provide a safe and confidential environment for an effective and painless sensitivity class. With over a hundred years of combined experience, our licensed professionals can handle any situation you throw at us.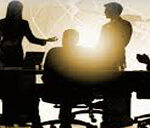 GENDER BALANCED & CO-MEDIATION
Our Mediators and Arbitrators will always remain fair and balanced. Whether you are in a CPS Mediation case or taking one of our sensitivity classes, you can count on an unbiased and professional member of our firm to always treat you with the utmost respect and confidence.