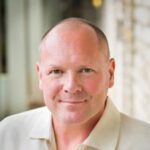 Peter Wittenberg R.D. 
 Peter Wittenberg is MAA's domestic violence instructor, advanced researcher and specialist.  Over thirty years in law enforcement allows Pete to bring a realistic perspective to our classes, and his continuing research and study in the field keeps MAA abreast of all current changes to the law and theory.  Pete is an Advanced Mediator and Arbitrator and high praise from attorneys, retired judges and social service professionals who take MAA's classes supports the intricate role plays Pete develops for our students.  
From Pete:
As Director of Communications I am committed to providing superior training to individuals, teams and organizations in the areas of complex communication, organizational sensitivity, interpersonal communication, team building, policy development and mediation.  The trainings we offer are dynamic, interactive sessions that focus on real world issues.  Upon completion of our courses you will leave with a practitioner's manual, a certificate of completion and experience to handle most "complex conversations" in the workplace.
My background includes 25 years at the Federal Bureau of Prisons in several positions including Human Resource Manager, Deputy Chief of Congressional Affairs and Deputy Chief of National Policy Review and Development.  I have broad experience as a certified Advanced Mediator, Arbitrator, and Lead Trainer.
In addition to my focus on communication dynamics my mediation specialties include elder care, child protective services, family, divorce and small claims. I have also published several articles, many which focus on communication techniques and styles.
I am an instructor with the American Red Cross where I was honored as chapter Volunteer of the Month and Volunteer of the Year. I also participate in our firms dedicated service dog training program and veteran assisted services.  I am a veteran who served with the United States Navy.